Back in 2014, I created this website to promote my music performance career. It was a time when I was playing both local and national gigs. The Troubadour's Journey was always about my escapades as a touring musician, documenting my journey on stage and behind the scenes. It's funny how life can change in one second.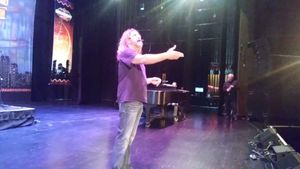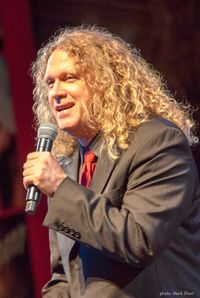 For me, that "one second" was on February 8th, 2022 when the doctor told me I had cancer.
The following eight months were surreal–a living nightmare of chemotherapy, radiation treatments, and medication that left me a mere shadow of a human being. My community of friends was the shining light of hope in my life during those dark months. A community that raised money, supported me emotionally and spiritually, and popped in to care for me physically. "We're going to pull you through this whether you want us to or not" was a common phrase in my life.
On several occasions, I received large amounts of money from people I didn't know. I opened letter after letter, card after card of people writing me the most beautiful heartfelt encouragements. Folks came to my house not only bringing food but coming in and preparing it for me. 
They believed in me, doing whatever they could to keep the music playing in my heart and on my guitar.
It will never cease to amaze me that my monthly bills, medical bills, food, and other needs were taken care of for six months. When people come together around a cause in which they believe, they can make miracles happen. I owe my life to my community of friends. And in hindsight, I realize it wasn't as much about me as what I stand for.
One of my Facebook friends posted the following message:
"Please enjoy this lovely rendition of 'Make It With You' by Bread performed by Jonathan a mere eight months ago. Cancer and its treatment have taken their toll on Jonathan physically, emotionally, and financially as he is unable to work. Remember his vlogs (aka video logs) detailing where he was singing and showing each venue? He'd end each one by encouraging us to follow our dreams by saying "Don't die with your song still in you." 
Let's help get Jonathan back in action by sending prayers to him for better health and strength. Supporting his GoFundMe account will enable him to survive financially until he is able to share his songs with us once again. He needs our support NOW!"
I literally owe my life to my friends.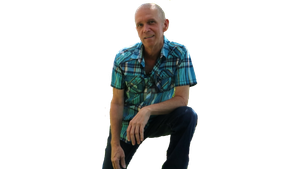 Even though I am now cancer free, the radiation on my throat has left my vocal cords in shambles. I cannot sing now and don't know if I will ever be able to again. My entire income is generated from my ability to sing, so things must now change.
So what is The Troubadour's Journey now?
The tagline is "don't die with your song still in you." I am one of the fortunate ones. I have always known my "song". It is the talent to create music from thin air. But your song might be to write a book. Or start a business. Whatever it is in your heart to do, be, or create, that is your song.
So now, I have to sing a new song. Until I can sing again, I must find new ways to earn an income.
After taking inventory of what I can do, I've narrowed it down to content writing, video editing and production, and music production. And in the spirit of what this journey is all about, I will continue to share my failures and successes as I move forward, showing my growing community what it takes to create a business and a life. I will continue to post videos on my YouTube channel documenting my journey as I did in the "I have cancer" video playlist.
My community has seen me at my best–a world-class musician performing on stage in front of twelve hundred paying fans. And they have seen me at my worst–a 137-pound toothless, hairless skeleton on YouTube terrified of what's next to come.
I promise to remain honest, necked, and real as I continue to document my journey, which has now become public. I promise to continue to provide you with the life lessons I have obtained from my dad's teachings and my own experiences. I promise to continue giving all of you the love you deserve.
My overall objective is that this website and my YouTube channel will serve as a series of lessons and examples of how to live, love, and succeed.
So please come with me on The Troubadour's Journey.